HELICOPTER FLIGHT TRAINING TESTIMONIALS
Here are just a few of some of James Kenwright's happy students' views of his PPL(H) helicopter training: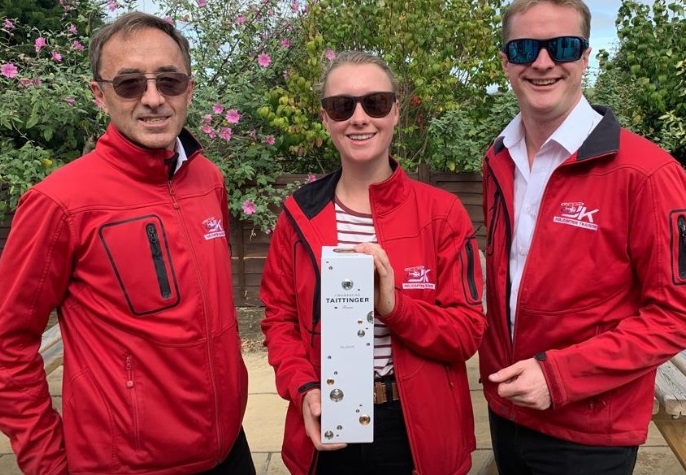 "JK Helicopter Training is one of the best places to do your PPL (H). I did a lot of research before choosing a school and I can say I am very happy with my choice.
I came to James Kenwright (the owner and lead instructor) with a proposition: to get me my PPL (H) in 3 weeks. Which is pretty unusual. He said we can definitely try.
My main instructor was Ewan. He is a great teacher with a very calm and positive attitude to teaching. Ewan worked tirelessly all week and all weekend, juggling his other students and myself. I would fly 3 + hours a day and study for the ground exams in between. I also had Leigh for one day to give Ewan a break and he was also an excellent instructor.
The school help you book everything: medical and RT exam. James also meticulously compiles all your paperwork for your PPL(H) to be sent off to the CAA, ensuring everything is documented correctly. So they will help you with all of the admin necessary to complete your PPL (H).
The atmosphere at the school is great. Old students frequently come in to hire helicopters and ask how you are doing and give you hints and tips. You are also able to mix with other new students so you can have the inevitable conversation of 'hovering is hard isn't it?'. I would describe this more as a club rather than a school, of nice, like minded people. And once you go solo, you get presented the coveted red jacket and become part of the club.
All in all, I completed my PPL (H) in 3 weeks and 1 weekend (unfortunately due to weather). So that was approximately 19 days of flying and 53 flying hours. I cannot recommend this school enough for doing a PPL (H). James also gives you the best rates he can, unlike any of the bigger schools which may say 'You can complete your PPL (H) for £17,000' but that is based on 45 hours and that is only achieved by perhaps 1% of students who are very young or who have, of course flown before. So when you are budgeting I would allow for at least 60 hours and if you are under that then great.
Holly Griffiths - Royal Navy.

"I started out my helicopter flying career with James as my instructor. His calm, confident and extremely professional approach really helped me quickly progress with my training. He took me through my PPL, hour building and CPL. James helped me realise my ambition of becoming an offshore helicopter pilot in the North Sea and I would wholeheartedly recommend him as a highly skilled, quality instructor. "
M. Ward- First Officer AW139.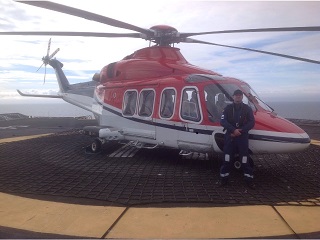 "I have been flying aeroplanes for over 10 years, and then last year decided to learn to fly a helicopter. On a chance visit to Gloucester I booked a trial lesson with James. I was hooked and decided to continue, even though I live over three hours drive away. Over the years I have experienced many flying schools and I can confidently say that the team at JK is among the best; not only with great instruction but in the way that they look after their current and past students. Best of all I always feel welcome whenever I visit. I couldn't recommend them more!"
Alan Barker
"Entering the male-dominated world of aviation was daunting for a 40-something female so I am indebted to James Kenwright for his astonishing patience with my frequent displays of incompetence and, yes, nerves. I had to learn everything, from the comms alphabet up; an overbearing, superior instructor would have destroyed my latent ambitions but James' kindness and extraordinary patience ensured that I finally gained my licence."
"Of course, all this would have counted for little had the hands-on instruction not been first-class. James is a hugely experienced and skilled instructor who commands great respect in the small world that is helicopter aviation. Despite his success in helping pilots gain commercial qualifications he still has time for students who simply want to enjoy a new hobby. He is generous with 'insider' hints and tips that simply cannot be learned from books. His calm, hands-off approach means that lessons learned stick in the mind and build confidence."
"I have no hesitation in recommending James to anyone who wants to enter the exciting world of helicopter flying."
Andrea Adey, Company Director, PPL(H)
"Fixed wing flying for me started to lose its attraction. After one trial lesson in a helicopter I was hooked. James is a true inspiration, emphasising the safety aspects of helicopter flying, demonstrating the amazing potential of Robinson helicopters and transferring those skills to the student with enthusiasm and a taste for adventure. I will continue to learn from James in the future and I trust him completely."
Paul Wilson, Consultant Surgeon
"If professional and friendly Helicopter flight training is important to you, look no further! James has a talent for bringing out the maximum potential in Pilots at all levels in the minimum amount of time. He is a highly experienced Instructor and Examiner who is eager to help develop your potential as a helicopter pilot."
Richard Andrews, Flight Operations Manager, Clifton Aviation Ltd. PPL(A) and PPL(H)
"James Kenwright's teaching style made learning fun and exciting, he has a hands off approach and lets you get on with it and is there to make sure you don't hurt yourself (or him). He made it great fun and I look back on that experience with a smile on my face, most enjoyable was the practising of the quick stops racing up and down the airfield!!. I can recommend James to anyone who wants to learn to fly a helicopter."
Tijl Vuyk, CEO, Redwood Soutions
"As my helicopter instructor, James both instilled professional airmanship and injected the fun of flying into his tuition. I always found his approach was engaging and informative yet relaxed and not-stuffy at the same time. A rare blend of the patience of a saint with the skills of a god...!"
David Mlynski, Industrial Designer.
"It may be that you are considering your chosen or a different career direction. It may be that you are bored with the more mainstream and relatively common pastimes. Or it may be you have always wanted to learn to fly helicopters. Captain James Kenwright is a very experienced helicopter pilot and instructor who will safely guide you from trial lesson to receipt of your licence; as he did for me. I would highly recommend him."
M.Shutler, Malvern.
"I have flown Helicopters with Captain James Kenwritght from the start of my training. James has professionally assisted me in obtaining two Type Ratings. When I fly with James and his team, I feel safe, knowing I am in the hands of professionals. It is a absolute privilege to fly, and it is always a special experience when in the hands of James and his team."
Roger Frost.
"James Kenwright is a highly skilled and experienced helicopter pilot, and a remarkable teacher. Learning to fly with him was a privilege. When I embarked on the journey which would take me to my helicopter pilot's licence, I had no idea how difficult and challenging it would be, as well as one of the most rewarding things I have ever done. Yet I always felt protected and cared for. I embarrassed myself many times at my incompetence and ineptitude as I struggled to master new skills, yet I was never embarrassed or humiliated by my instructor. The feedback was clear, but always encouraging, and founded on a secure base of knowledge and practice."
"I am indebted to James for his help and generosity at the major transition points of my course: my first solo, and my preparation for the final skills test. I remember James standing on a December airfield as I attempted, and completed, my first solo flight, then taking some photos in the freezing downdraught as a happy memento for me, as I hovered nearby. When I approached my final skills test James's input was comprehensive and generous. He took time to help me to iron out some of the remaining rough patches as I put together the portfolio of skills necessary to pass, and even at that concluding point in my initial training I learned things of value that I had not previously come across. On the day of my final test, he was in the office very early to ensure that I was prepared and ready for my meeting with the examiner. I should add that, as well as his professional skills, he has a very dry and amusing sense of humour, and is a very interesting guy to talk to."
William Lewis, Cheltenham.
This is actually only part of a glowing qualified helicopter pilot's recollection of James Kenwright's training skills quote- please click on the link for the full testimonial.
You can book your trial helicopter flight lessons here:

Do these credentials inspire confidence in my ability to help you qualify for a helicopter licence? If so please ring me now on 07900 680859 or please click on the

learn more button. Either way I'll happy to answer any questions which you might have.